Short grey hair: the trend for 2021
HAIR TRENDS
Since Pantone chose Ultimate Grey as the color of the year, here's a great cut and professional products that can help enhance this cool and metallic color.
With its metallic and glossy shades, grey hair is fascinating, on both mature women — like actors Helen Mirren and Judy Dench — and younger ones — from Cara Delevigne to Billie Eilish. Obtaining (and maintaining) cool grey hair without a hairdresser's help, however, can be really difficult.
So if you'd also like to try out grey in 2021, make an appointment with your favorite Davines salon for a customized cut and color advice!
Very short haircuts for grey hair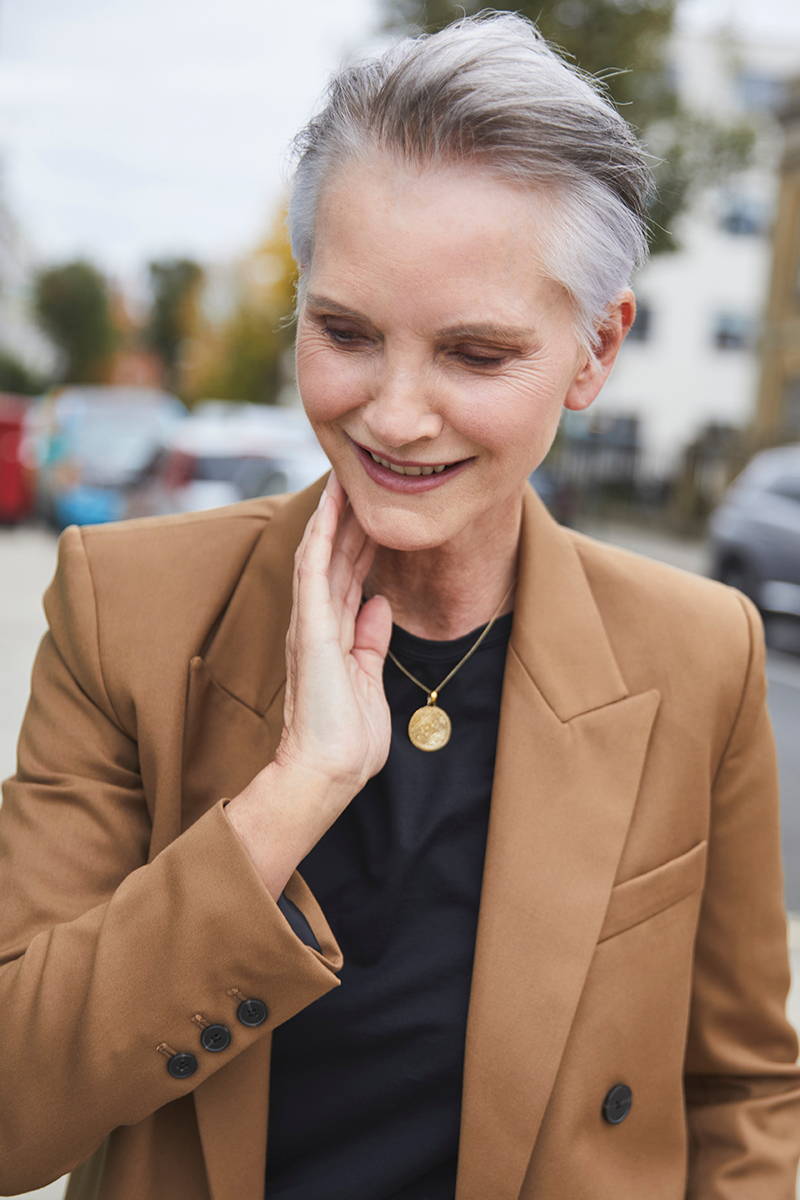 One of the tricky things about going grey is that sometimes longer styles can drag you down, instead of looking like a structured style.
So try to opt for a short haircut, instead. The perfect example is Meryl Streep's look in The Devil Wears Prada: practical, elegant, modern. An asymmetrical bob or a pixie cut with a quiff can also be an excellent solution.
For example, in his first proposal for his 2021 collction, Davines Hair Art Director Tom Connellmakes grey the star on a very short haircut inspired by Tilda Swinton.
The Shadowing Technique: choose your shades of grey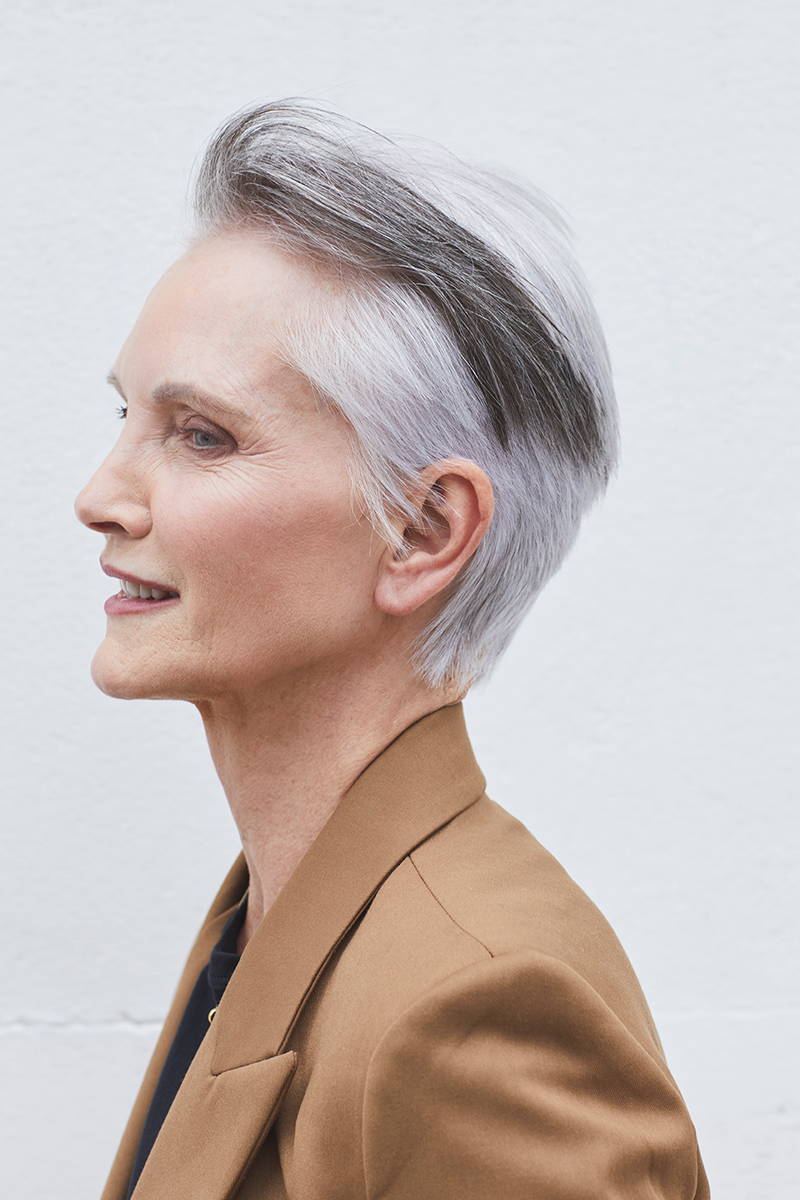 In this pixie cut, Tom Connell plays with various shades of grey: locks of a darker color pop up where least expected, giving movement to the whole haircut.
The audacious contrast of shades is obtained thanks to the new Davines technique, Shadowing. Shadows are at the heart of this technique, i.e. the dark sections that enhance the rest of the color, creating a visual effect where light grey appears glossier and the hair, in general, looks fuller.
The bigger the difference between shades, the more visible the contrast. If you'd like a more delicate result, choose shades that are closer to each other, with the help of your Davines hairdresser.
Products to counter grey's warm reflects
The main issue with maintaining grey hair is dealing with warm reflects. In the case of natural grey, as we age the production of melanin is interrupted and the hair turns white with warm tones. Previously light hair is at risk from developing yellow tones, while previously dark hair tends to turn copper.
Colored hair also faces the same type of risk: due to the effect of the sun and other elements, cosmetic color can gradually become warmer. To counter the yellow, it's fundamental to use the services of a professional salon that can give you the cool-toned color that best suits you. Once back home, remember to use shampoos and conditioners with pigments that "cool down" the color.
Ultra-cool Colour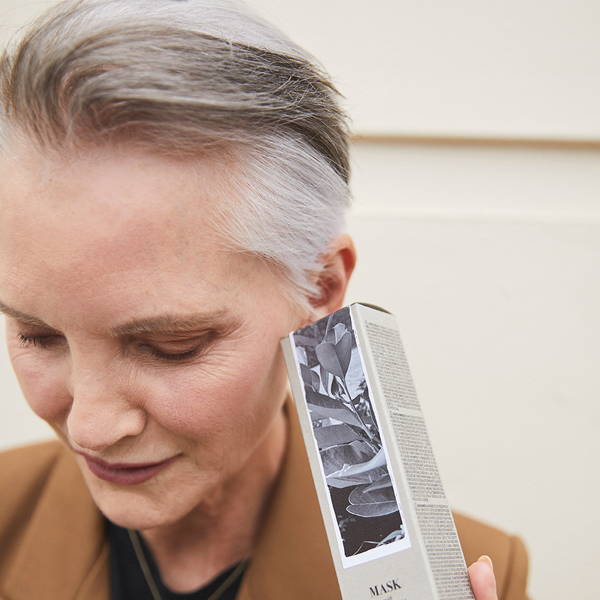 For a healthy and glossy grey, it's not enough to let the hair grow and stop coloring it.
The hairdresser can be a great help in the transition to grey by using natural cool tones, such as those that are guaranteed by the Mask with Vibrachrom Cool Intense Natural.
Silver Shampoo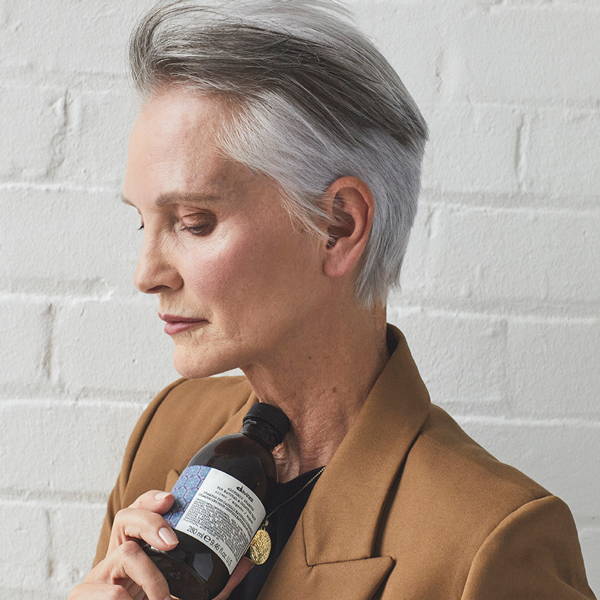 The second fundamental step is using a shampoo with blue/purple colored pigments, like you see in Alchemic Silver Shampoo.
This shampoo counters the yellow reflects caused by environmental factors, such as exposure to the sun or smog, or bleaching.
Silver Conditioner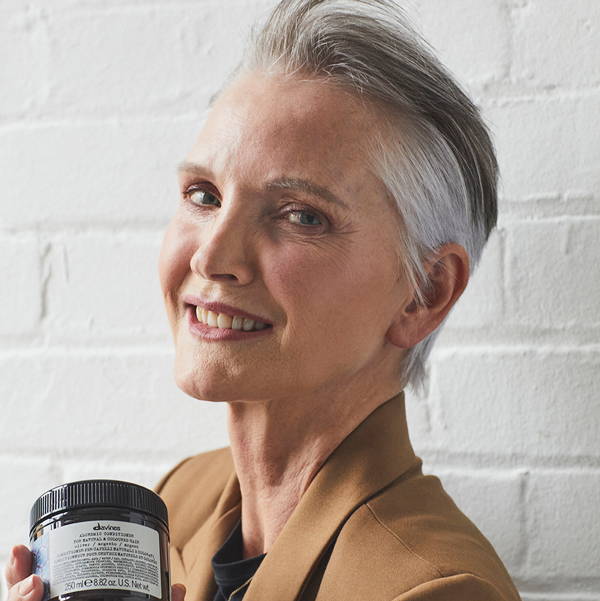 To finish, we recommend that you further enhance cool reflects by also applying Alchemic Silver Conditioner.
After rinsing the shampoo, apply the conditioner throughout the hair, distributing it evenly. Leave on for 5 minutes, comb and then rinse. 
Extra brilliance and no frizz for white and grey hair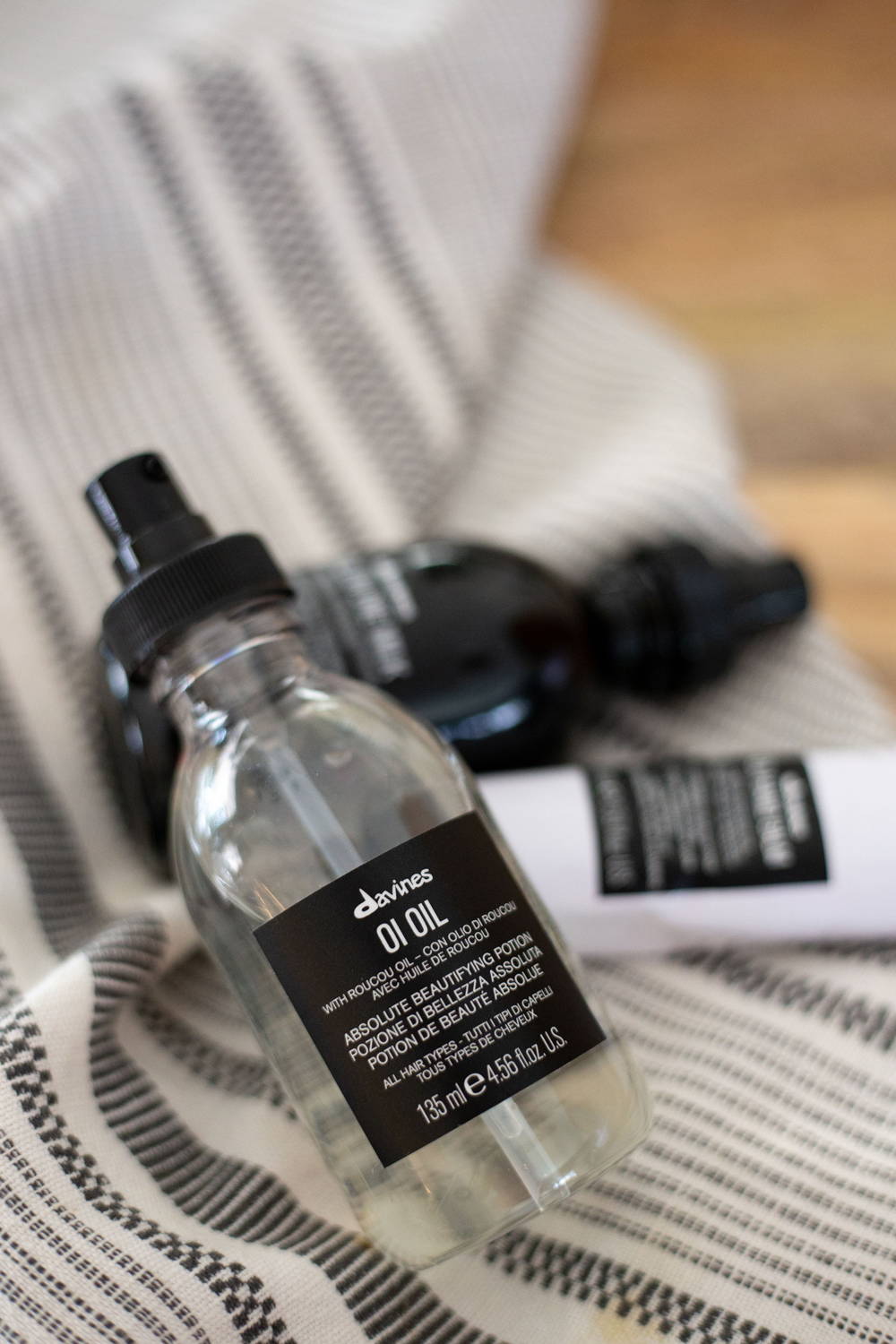 Another issue with - natural or coloured - grey hair is the fact that it tends to be frizzy and dull. To make even grey hair glossy and disciplined, we recommend always using OI Oil:  
If you'd like to tame frizz, apply on towel-dried hair before blow drying it.
For a final touch of brilliance and softness, apply OI Oil to dry hair to define the styling.
And one more thing: don't forget to apply a hair mask at least twice a month. The Renaissance Circle, an ultra-nourishing mask for all hair types, is an example.